Andy Kimbel and Chet Gardiner met at the Winter NAMM show on Jan 24, 2019. Chet wandered into the Taylor Guitar booth and noticed a fellow seated on a stool playing some amazing fingerpicking guitar. So taking another Taylor from the wall, Chet sat down on the adjacent empty stool and they jammed some free form blues for about 15 minutes before saying a word to one another.
At some point that weekend, Chet mentioned to Andy that he had a recording studio on his farm in Hawai'i and had engineered, played on and produced a couple dozen albums of music for himself and others from 1969 – 2019. Andy needed another album and Across 3000 Miles was born. Andy sent Chet basic guitar and vocal tracks via the internet and Chet added the rest and mixed and mastered the final product which was released at the end of 2019.
Then as they were making plans to tour together, Covid hit.
Chet has returned to gigging in Hawai'i after recording "The Covid Years" in his studio. Andy joined with Amanda Love to create the Andy and Amanda Show on BlogTalk Radio.
Chet's solid rhythms and counterpoint fingerpicking and leads on guitar and stellar bass playing combined with Andy Kimbell's pyrotechnics create amazing extemporaneous performances of original material as well as unique covers of familiar tunes in the folk, rock and blues genres.
SO NOW, (drum roll please) the long awaited: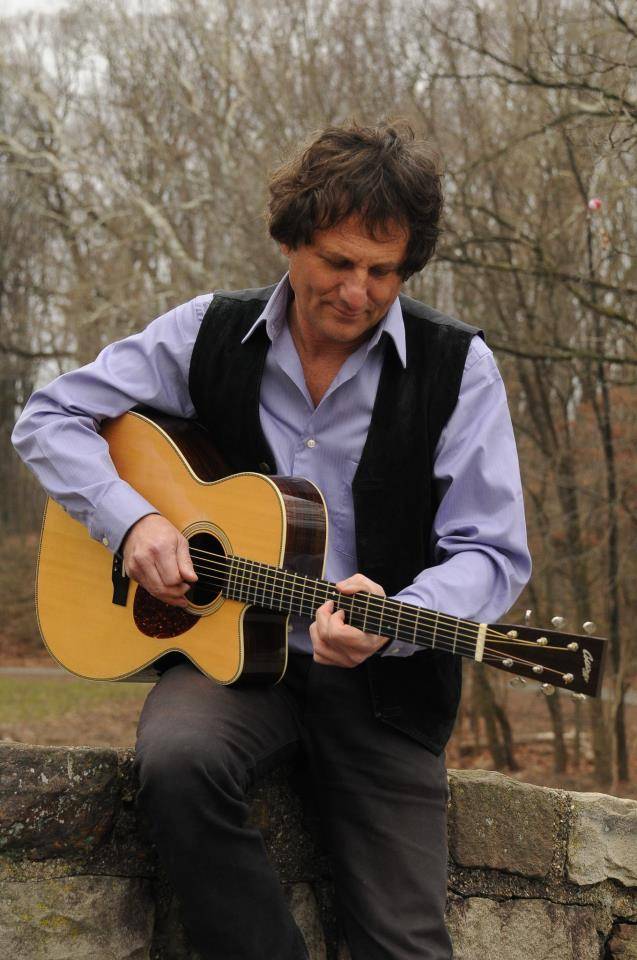 Andy and Chet – Across 3000 Miles Tour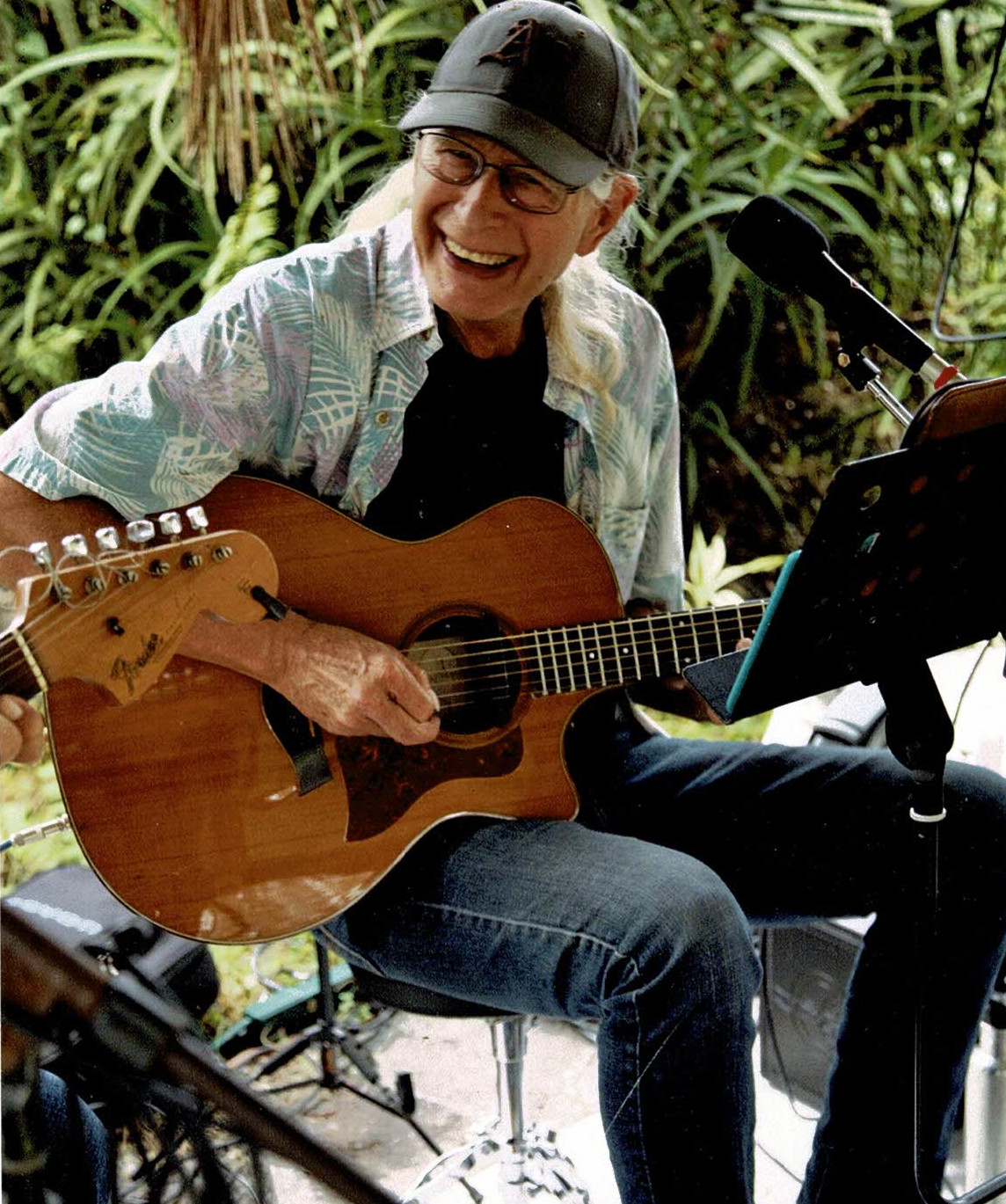 Andy Kimbel
Born and raised in the Philadelphia area, "as a kid I listened to rock 'n' roll, my parent's classical music collection and whatever else was on the radio," says Kimbel. "I discovered the music of the Beatles, the Rolling Stones, Peter Paul and Mary, The Weavers and, through them, songs by Bob Dylan, Reverend Gary Davis and Robert Johnson, although I did not really know who they were by name."
Kimbel began playing the guitar and piano when he was about 9 and by 11. In his early teens, he got an electric guitar and started gigging in the Philadelphia area.
Andy later went to school to pursue a career in aviation and become an instructor and pilot finally flying various types of equipment for several carriers during his tenure as an airline pilot.
During a pilot furlough at the early 90's, Andy picked up his guitar and went out to play thinking that it would give him something to do until he got back into the cockpit.
Over the past 27 years both solo and with a band, Kimbel has played Festivals, Special Events, Folk and Blues venues and Colleges and has also been featured many times on Radio and Television shows.
Kimbel keeps his audiences mesmerized with his flow and versatility as his fingers move effortlessly across the neck of the guitar. His performances include singing and picking rhythm patterns and leads while improvising over his own compositions and a wide selection of traditional standards. Hailed as "a musicians musician", much of his performance is on-the-fly with the audiences seldom hearing the same song played twice the same way.
Andy also conducts Guitar Masters workshops in conjunction with some of his performances and presents school programs where aspiring musicians learn about various guitar techniques, songwriting, and music production.
Chet Gardiner
What do Dorothy Morrison, Faith Petric, Fillmore Slim, Gary U.S. Bonds, The Temptations, John Sebastian, Kathy Mattea, Sukay, Jimmy Collier, Joe Louis Walker, Mitch Woods, Frankie Lee, and Lucy Lee have in common?
Chet has stood on the stage and performed with all of them and many, many others.
From Rock and Roll lead guitar in high school the early 60's, acoustic lead guitar and bass from the 60's to the present, Rock and Roll, Gospel and Blues bass from the 70's to the present, Folk-Rock Acoustic guitar and vocals from the 60's to the present and now Hawai'ian Style and Slack Key, Chet has been there through it all and is still rockin' on.
Since dropping a nickle in the jukebox at the White Horse Inn in Metamora, MI in 1956 to play Elvis' Heartbreak Hotel, Chet has wanted nothing more than to play music for folks. From his first gig at the Shamrock Bar in Georgetown, DC in 1960 (underage in a smokey bar) to his 5 hour marathon farmers market gigs on the Big Island in Hawai'i today, he often realizes his goal. How sweet that is.
Chet began his recording career in 1969 learning studio performance, engineering, mixing and mastering on the job with professional gear thanks to his friendship and musical collaboration with Robert Orban.
His most notable recording achievements have been the recent very well received recording of his Hawai'ian band Mauka Soul, soon to be released recordings of outstanding covers titled Chet Gardiner - The Covid Years, an album of material recorded by Orban, Chet, Steve Gardiner, Goeffrey Chandler and Chicken Hirsh in 1970 that will be released soon as a digital download on the Numero Group label, including one tune which will be released as part of a vinyl compilation on unique cover tunes (52 years late but whatever), and of course, Across 3000 Miles with Andy Kimbel.
Chet's smooth, accomplished guitar playing and outstanding voice combine with his radical sense of humor to give his audiences an ultimately satisfying experience.